The technological department at Mollificio Fumagalli sets us apart from the competition in the metal-wire spring manufacturing production field.
The company is equipped with state-of-the-art CNC winding, torsioning and wire-bending machines, which allow us to perform quality control of the products during the various production phases. These machines also allow for the production of complex, high-precision designs with tighter tolerances.
Programmes created for the manufacture of specific designs requested by the customer can be saved in the machine's on-board computer memory and quickly retrieved whenever needed.
The production department also makes use of the quality control room, where the spring is checked with special measuring instruments in all its dimensional and load characteristics.
Production management is carried out according to Industry 4.0 requirements.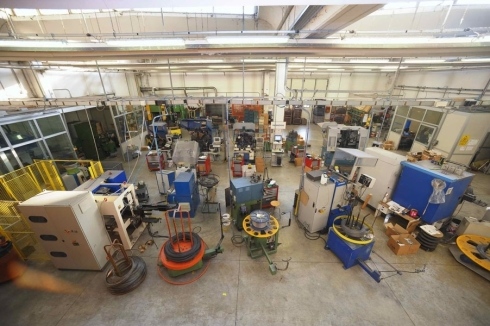 F. Fumagalli, uses the latest CNC machinery. This enables us to produce a wide range of products for several industrial applications with unlimited capability to manufacture an increasingly wide selection of products for many industries.
The main machinery types we use, are:
CNC coiling machines SIMPLEX 'A' – MC – MT – FX series
CNC torsion spring coilers WAFIOS FMU – FMK series
spring former SIMPLEX RAPID MX5 with optical viewer for Micro springs
CNC spring forming center ITAYA R series
CNC spring former SHINKO NF series
CNC wire forming and bending machines MAX CR series
GRINDERS for compression springs KAMATECH, ARIGOSSI and RIAL
Static and dynamic stress relieving furnaces